Sat Practice Essay #1
Environmental protection has been always a global issue that affected all the people. National authorities including politicians play a big role in ensuring nature protection and encouraging the nation to support environmentalism movement. Jimmy Carter shows a great example of persuading the big audience to take an action and to endorse the proposal not to develop Arctic National Wildlife Refuge for industry.
Jimmy Carter uses several effective methods of argumentation; however, he manages to create a strong motivational appeal avoiding formalism. He supports his own approach to the problem by sharing his own story related to the discussed subject. Starting an essay with memoirs about family visit to Arctic National Wildlife Refuge the essay's author shows his deep understanding of the issue. Through describing personal emotions while observing the local nature, animal species, and vegetation, Carter helps the reader to get into the atmosphere which leads to empathy and compassion for the area inhabitants. Usage of emotional living expressions, like "once-in-a-lifetime wildlife spectacle", "one of the most unforgettable and humbling experiences of our lives" motivates the reader to follow the path of Carter and his wife to appreciate the beauty of the area and therefore admit the importance of its preservation.
Carter points out several certain animal species such as caribou, calves, and muskox to indicate the uniqueness of the land and notices that "countless numbers of animals depend on this northernmost terrestrial ecosystem" referring to the essay's key subject. After a personal description of his trip, Carter provides evidence of underestimated fragility of the local nature. He underlines his interest and affection in supporting the land by signing the Arctic National Interest Lands Conservation Act as well as explaining the role of the document and its function: to "restrict development in an area that is clearly incompatible with oil exploration". Giving a potential reader more information about the act would help the author to specify his program in dealing with the issue.
One more fact mentioned in the essay tells that "Arctic Refuge might provide 1 to 2 percent of the oil our country consumer each day" opposing the idea of effectiveness of the oil exploration in the Arctic Refuge, arguing that there might be another more productive way of oil exploitation rather than disturbance of environment which would be unable to recover. By sharing such facts and numbers Carter forces the reader to think over the situation by valuing the vast difference between an insignificant financial income and enormous damage to the territory. Jimmy Carter builds a clear connection between a claim and evidence through personal observations as a visitor which could be made by any of reader and a signer of the act leading to preserve the Arctic Refuge which could be supported by the reader as well. One of the most influential ideas giving the author support of the claim is the importance of saving the "pure, untrammeled state" of the land for the future generations to show them advantages of eco-system development and protection.

Words choice helps Carter not only to visualize the situation but to touch the minds and hearts of the people. Though being a politician he uses informal emotional speech to describe the nature, for example, "windswept coastal plain", "never setting the sun" and "brilliant mosaic of wildflowers". In his essay, Carter appeals to the nation and gratitude those who have already contributed to the nature preservation. Choosing the words like "tremendous opposition by the American people", "symbol of our national heritage" and "It will be a grand triumph for America" gives each reader the feeling of importance in dealing with the problem by showing that every single contributor is a part of big nation's power by which people can make a difference in history.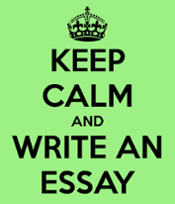 The SAT Essay has changed drastically from what it looked like from March 2005-January 2016. On the plus side, you'll now be asked to do the same task every time: read an argument meant to persuade a broad audience and discuss how well the author argues his or her point. On the minus side, you have to do reading and analysis in addition to writing a coherent and organized essay.
In this article, we've compiled a list of the 11 real SAT essay prompts that the CollegeBoard has released (either in The Official SAT Study Guide or separately online) for the new SAT. This is the most comprehensive set of new SAT essay prompts online today.
At the end of this article, we'll also guide you through how to get the most out of these prompts and link to our expert resources on acing the SAT essay. I'll discuss how the SAT essay prompts are valuable not just because they give you a chance to write a practice essay, but because of what they reveal about the essay task itself.
Overview
SAT essay prompts have always kept to the same basic format. With the new essay, however, not only is the prompt format consistent from test to test, but what you're actually asked to do (discuss how an author builds an argument) also remains the same across different test administrations.
The College Board's predictability with SAT essay helps students focus on preparing for the actual analytical task, rather than having to think up stuff on their feet. Every time, before the passage, you'll see the following:
As you read the passage below, consider how [the author] uses
evidence, such as facts or examples, to support claims.
reasoning to develop ideas and to connect claims and evidence.
stylistic or persuasive elements, such as word choice or appeals to emotion, to add power to the ideas expressed.
And after the passage, you'll see this:
"Write an essay in which you explain how [the author] builds an argument to persuade [her/his] audience that [whatever the author is trying to argue for]. In your essay, analyze how [the author] uses one or more of the features listed in the box above (or features of your own choice) to strengthen the logic and persuasiveness of his argument. Be sure that your analysis focuses on the most relevant features of the passage.
Your essay should not explain whether you agree with [the author]'s claims, but rather explain how [the author] builds an argument to persuade [her/his] audience."
Now that you know the format, let's look at the SAT essay prompts list.
11 Official SAT Essay Prompts
The College Board has released a limited number of prompts to help students prep for the essay. We've gathered them for you here, all in one place. We'll be sure to update this article as more prompts are released for practice and/or as more tests are released.
SPOILER ALERT: Since these are the only essay prompts that have been released so far, you may want to be cautious about spoiling them for yourself, particularly if you are planning on taking practice tests under real conditions. This is why I've organized the prompts by the ones that are in the practice tests (so you can avoid them if need be), the one that is available online as a "sample prompt," and the ones that are in the Official SAT Study Guide (Redesigned SAT), all online for free.
Practice Test Prompts
These eight prompts are taken from the practice tests that the College Board has released.
Practice Test 1:
"Write an essay in which you explain how Jimmy Carter builds an argument to persuade his audience that the Arctic National Wildlife Refuge should not be developed for industry."
Practice Test 2:
"Write an essay in which you explain how Martin Luther King Jr. builds an argument to persuade his audience that American involvement in the Vietnam War is unjust."
Practice Test 3:
"Write an essay in which you explain how Eliana Dockterman builds an argument to persuade her audience that there are benefits to early exposure to technology."
Practice Test 4:
"Write an essay in which you explain how Paul Bogard builds an argument to persuade his audience that natural darkness should be preserved."
Practice Test 5:
"Write an essay in which you explain how Eric Klinenberg builds an argument to persuade his audience that Americans need to greatly reduce their reliance on air-conditioning."
Practice Test 6:
"Write an essay in which you explain how Christopher Hitchens builds an argument to persuade his audience that the original Parthenon sculptures should be returned to Greece."
Practice Test 7:
"Write an essay in which you explain how Zadie Smith builds an argument to persuade her audience that public libraries are important and should remain open"
Practice Test 8:
"Write an essay in which you explain how Bobby Braun builds an argument to persuade his audience that the US government must continue to invest in NASA."
Special note: The prompt for Practice Test 4 is replicated as the first sample essay on the College Board's site for the new SAT. If you've written a sample essay for practice test 4 and want to see what essays of different score levels look like for that particular prompt, you can go here and look at eight real student essays.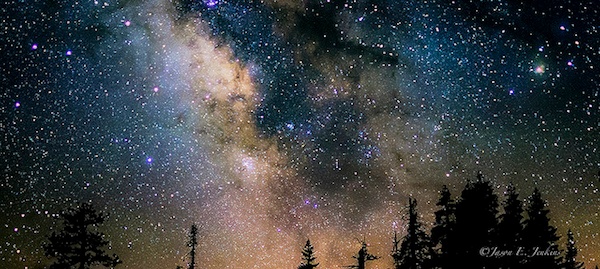 within darkness by jason jenkins, used under CC BY-SA 2.0/Resized from original.
Free Online Practice
This prompt comes from the CollegeBoard website for the new SAT.
"Write an essay in which you explain how Dana Gioia builds an argument to persuade his audience that the decline of reading in America will have a negative effect on society."
The Official SAT Study Guide (for March 2016 and beyond)
The Official SAT Study Guide (editions published in 2015 and later, available online for free) contains all eight of the previously mentioned practice tests at the end of the book. In the section about the new SAT essay, however, there are two additional sample essay prompts.
Sample Prompt 1:
"Write an essay in which you explain how Peter S. Goodman builds an argument to persuade his audience that news organizations should increase the amount of professional foreign news coverage provided to people in the United States."
The College Board modified this article for the essay prompt passage in the book. The original passage (1528 words, vs the 733 it is on the SAT) to which this prompt refers can also be found online (for free) here.
Sample Prompt 2:
"Write an essay in which you explain how Adam B. Summers builds an argument to persuade his audience that plastic shopping bags should not be banned."
There are still a couple of minor differences between the article as it appears in The Official SAT Study Guide as an essay prompt compared to its original form, but it's far less changed than the previous prompt. The original passage to which this prompt refers (764 words, vs the 743 in The Official SAT Study Guide) can also be found online (for free) here.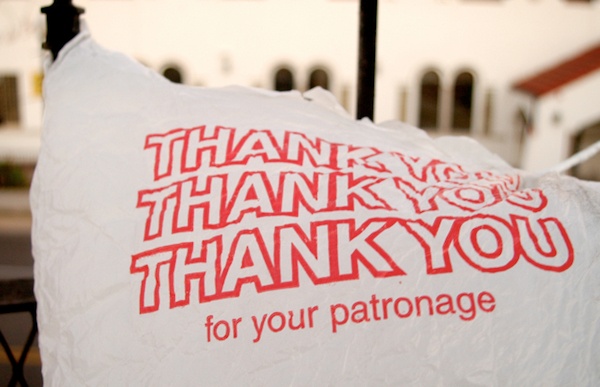 hey thanks by Jonathan Youngblood, used under CC BY 2.0/Cropped and resized from original.
How Do You Get the Most Out of These Prompts?
Now that you have all the prompts released by the College Board, it's important to know the best way to use them. Make sure you have a good balance between quality and quantity, and don't burn through all 11 of the real prompts in a row – take the time to learn from your experiences writing the practice essays.
Step By Step Guide on How to Practice Using the Article
1. Understandhow the SAT essay is graded.
2. Watch as we write a high-scoring SAT essay, step by step.
3. Pre-plan a set of features you'll look for in the SAT essay readings and practice writing about them fluidly. This doesn't just mean identifying a technique, like asking a rhetorical question, but explaining why it is persuasive and what effect it has on the reader in the context of a particular topic. We have more information on this step in our article about 6 SAT persuasive devices you can use.
4. Choose a prompt at random from above, or choose a topic that you think is going to be hard for you to detach from (because you'll want to write about the topic, rather than the argument) set timer to 50 minutes and write the essay. No extra time allowed!
5. Grade the essay, using the essay rubric to give yourself a score out of 8 in the reading, analysis, and writing sections (article coming soon!).
6. Repeat steps 4 and 5. Choose the prompts you think will be the hardest for you so that you can so that you're prepared for the worst when the test day comes
7. If you run out of official prompts to practice with, use the official prompts as models to find examples of other articles you could write about. How? Start by looking for op-ed articles in online news publications like The New York Times, The Atlantic, LA Times, and so on. For instance, the passage about the plastic bag ban in California (sample essay prompt 2, above) has a counterpoint here - you could try analyzing and writing about that article as well.
Any additional articles you use for practice on the SAT essay must match the following criteria:
ideally 650-750 words, although it'll be difficult to find an op-ed piece that's naturally that short. Try to aim for nothing longer than 2000 words, though, or the scope of the article is likely to be too wide for what you'll encounter on the SAT.
always argumentative/persuasive. The author (or authors) is trying to get readers to agree with a claim or idea being put forward.
always intended for a wide audience. All the information you need to deconstruct the persuasiveness of the argument is in the passage. This means that articles with a lot of technical jargon that's not explained in the article are not realistic passage to practice with.
What's Next?
We've written a ton of helpful resources on the SAT essay. Make sure you check them out!
15 SAT Essay Tips.
How to Write an SAT Essay, Step by Step.
How to Get a 12 on the SAT Essay.
SAT Essay Rubric, Analyzed and Explained.
--
Want to improve your SAT score by 160 points?
Check out our best-in-class online SAT prep program. We guarantee your money back if you don't improve your SAT score by 160 points or more.
Our program is entirely online, and it customizes your prep program to your strengths and weaknesses. We also have expert instructors who can grade every one of your practice SAT essays, giving feedback on how to improve your score.
Check out our 5-day free trial: